Bhutan, the Land of the Thunder Dragon, is a destination that has captured the hearts of travellers from around the world. Its pristine landscapes, vibrant culture, and serene atmosphere make it a must-visit place for those seeking a unique and soul-enriching experience. However, planning a trip to Bhutan can be quite a task, given its remote location and the need for a reliable guide. This is where tour operators for Bhutan come into play.
In this blog, we will explore the significance of tour operators and why Raj Tours and Travels stands out as your ideal choice for an unforgettable journey through Bhutan.
Discovering the Best Travel Agency for Bhutan Tour:-
When it comes to exploring a destination as enchanting as Bhutan, having the right tour operator by your side can make all the difference. Tour operators specialise in curating experiences that go beyond the ordinary. They are experts in crafting itineraries that encompass the essence of a place, ensuring that travellers not only see the sights but also feel the soul of the destination.
Here are some compelling reasons why choosing a reputable tour operator for your Bhutan trip is essential:
In-Depth Local Knowledge:-Bhutan is a land of rich traditions, unique customs, and hidden gems. A reliable tour operator will have a team of local experts who know Bhutan like the back of their hand. They can take you to places off the beaten path, introduce you to local communities, and provide you with insights that guidebooks simply cannot.
Tailored Experiences:-Every traveler is unique, and their preferences vary. A good tour operator will work closely with you to understand your interests, budget, and travel style. They will then create a personalized itinerary that aligns perfectly with your expectations, ensuring that your Bhutan experience is truly your own.
Hassle-Free Travel:-Navigating the logistics of a Bhutan trip, such as obtaining permits, arranging transportation, and booking accommodations, can be challenging, especially for international travelers. Tour operators handle all these details, leaving you free to focus on immersing yourself in the Bhutanese culture and landscapes.
Safety and Comfort:-Safety is paramount when traveling to remote regions, and a trusted tour operator prioritizes this aspect. They ensure that your journey is not only adventurous but also safe. From reliable vehicles to experienced guides, they have everything in place to make your trip comfortable and secure.
Local Connections:-Established tour operators have strong connections with local businesses, which can lead to exclusive experiences, better rates, and a deeper connection with the local community. This means you get to enjoy Bhutan in a way that independent travelers often miss out on.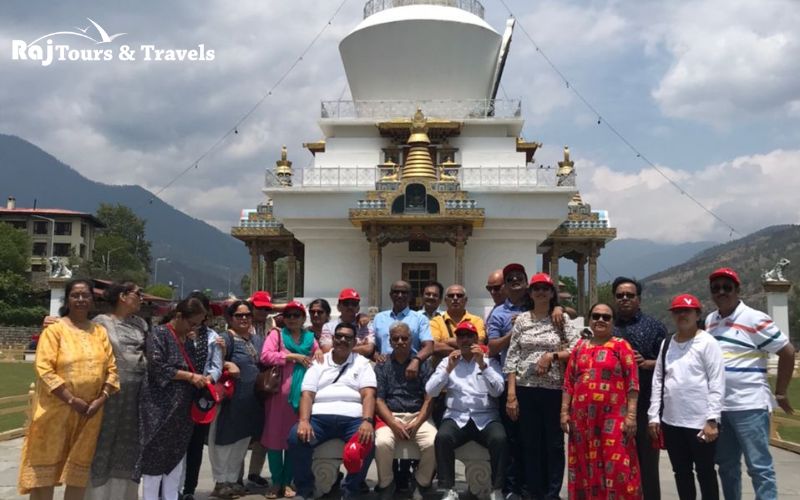 Elevating Your Bhutan Experience with the Best Tour Operators for Bhutan in India.While Bhutan itself offers a myriad of experiences, choosing the right tour operator in India can make your journey even more exceptional. Indian tour operators specializing in Bhutan possess unique advantages:
Proximity and Understanding:-Indian tour operators are geographically closer to Bhutan, which means they have a deeper understanding of the region, its people, and its culture. This proximity allows them to offer more comprehensive and nuanced experiences.
Multilingual Guides:-Language can be a barrier in Bhutan, where Dzongkha is the official language. Indian tour operators often provide multilingual guides who can communicate with travelers in languages such as English, Hindi, and more. This ensures that you can fully engage with the Bhutanese culture and history.
Cultural Synergy:-India and Bhutan share cultural ties, and Indian tour operators are well-versed in these connections. They can arrange visits to sacred monasteries, temples, and cultural festivals that highlight the shared heritage between the two nations.
Cost-Efficiency:-Indian tour operators can often offer competitive pricing due to their proximity and connections. This means you can enjoy a top-quality Bhutan experience without breaking the bank.
How to Choose the Best Tour Operator for Your Bhutan Trip?
Choosing the right tour operator for your Bhutan trip is crucial for a successful and memorable journey. Here are some key factors to consider when making your selection:
Reputation and Reviews:-Research tour operators online and read reviews from past travelers. A reputable tour operator should have a track record of delivering exceptional experiences and satisfied customers.
Credentials:-Ensure that the tour operator is licensed and registered with the relevant authorities. In Bhutan, they should be a member of the Association of Bhutanese Tour Operators (ABTO), which guarantees a certain level of professionalism and quality.
Customization:-Look for a tour operator that is willing to tailor the itinerary to your preferences. A personalized experience ensures that you get the most out of your Bhutan trip.
Local Expertise:-Check if the tour operator has a team of local experts who can provide in-depth knowledge about Bhutan's culture, history, and natural beauty.
Transparency:- A trustworthy tour operator should provide clear pricing, including all inclusions and exclusions. Hidden fees and unexpected expenses can be a major inconvenience during your trip.
Support:- Consider the level of customer support provided by the tour operator. They should be easily reachable and responsive to your queries and concerns before, during, and after your trip.
Safety Measures:- Inquire about the safety measures in place during the trip, including the condition of vehicles, the qualifications of guides, and emergency protocols.
Raj Tours and Travels : Your Gateway to the Best Bhutan Tour Experience:-
When it comes to selecting a tour operator for your Bhutan trip,  Raj Tours and Travels emerges as an exemplary choice. As one of the best Bhutan tour operator for Bhutan in India, Raj Tours and Travels combines the advantages of local expertise and a deep understanding of Bhutan with a commitment to delivering unforgettable experiences to travellers.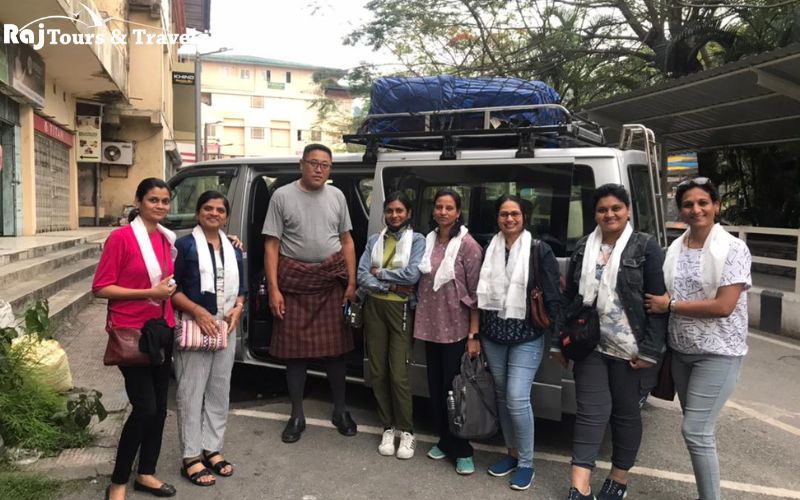 Why Choose Raj Tours and Travels for Bhutan Tour Packages?
At Raj Tours and Travels, we take pride in being your gateway to the best Bhutan tour experience. Our extensive knowledge of Bhutan, combined with our commitment to providing exceptional service, makes us the ideal choice for your journey to this mystical land.
Our Highlights:-
Local Expertise:-Our team comprises Bhutanese experts who are passionate about sharing their homeland's beauty and culture with you. They possess in-depth knowledge of Bhutan's history, traditions, and hidden treasures.
Tailored Itineraries:- We understand that every traveller has unique preferences. That's why we work closely with you to create a personalised itinerary that aligns with your interests and budget.
Safety and Comfort:- Your safety is our top priority. We provide well-maintained vehicles and experienced guides to ensure a secure and comfortable journey.
Exclusive Experiences:- Thanks to our strong local connections, we can offer you exclusive experiences that go beyond the ordinary. Whether it's a private audience with a Bhutanese monk or a visit to a remote village, we can make it happen.
Transparent Pricing: –We believe in transparent pricing with no hidden fees. You'll know exactly what you're paying for, ensuring a hassle-free experience.
Exceptional Customer Support:- Our dedicated team is available to assist you at all times. From planning your trip to addressing your queries during the journey, we are committed to providing top-notch customer support.
Sustainability:- We are committed to responsible tourism practices. We strive to minimise our environmental impact and support local communities, ensuring that your Bhutan journey is both enriching and sustainable.
In conclusion, choosing the right tour operator is crucial to make the most of your Bhutan trip. Raj Tours and Travels is an esteemed tour operator specialising in Bhutan, offering unparalleled experiences and expertise. Whether you seek adventure, cultural immersion, or spiritual enlightenment, Bhutan has it all, and the right tour operator can help you unlock its magic. So, embark on your Bhutan journey with confidence, knowing that you have a trusted partner by your side to create memories that will last a lifetime.
FAQ:-
1. Which tour operator is best for Bhutan?
ANS:-Determining the best tour operator for Bhutan depends on your specific preferences and needs. It's important to research and compare various tour operators to find one that aligns with your budget, interests, and travel style. Some well-known tour operators that offer Bhutan trips include Bhutan Tourism Corporation, Wind Horse Tours, Raj Tours and Travels and Druk Asia. Reading reviews, checking their itineraries, and contacting them directly for more information can help you make an informed decision.
2. How much will a Bhutan trip cost?
ANS:-The cost of a Bhutan trip can vary widely based on several factors, including the duration of your stay, the type of accommodations you choose, the activities you want to do, and your mode of transportation. Bhutan operates on a "Minimum Daily Package" policy for tourists, which includes a daily tariff set by the Bhutanese government. As of my last knowledge update in September 2021, this daily tariff was around $200 to $250 per person per day during the high season and lower during the low season. This fee typically covers accommodation, meals, a licensed guide, and transportation within Bhutan. Additional expenses may include international airfare, visa fees, and personal expenses.
3. Which is the best tour operator to Bhutan from India?
ANS:-The choice of the best tour operator to Bhutan from India will depend on your specific requirements and where you are located in India. However, it's essential to research these operators, read reviews, and compare their Bhutan tour packages to find the one that suits your needs and preferences the best. Additionally, you can consider local Bhutanese tour operators for a more authentic experience.